NEW HIGH EFFICIENCY MOTORS TYPE SFW900HV8D FOR POWER STATION
EMIT S.A. produ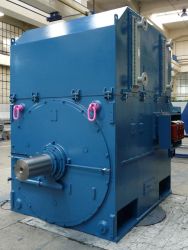 OKced 2pcs of high efficiency three-phase induction motors type Sfw900HV8D with power 5600kW, speed of rotation 745rpmand voltage 10500V.
Motors are in welded construction. Mounting arrangements B3, method of cooling IC81W (with mounted heat exchangers: water-air). Special execution for power industry.
These are the largest motors produced in the history of EMIT S.A. in terms of power and weight. The motors will be used for driving exhaust fans in newly built 910MW block in Power Station Jaworzno III - Power Station II.
Motors' characteristic features: low sound pressure level (sound absorbing elements built on motor), low value of starting current, high efficiency and special construction of terminal box resistant to short circuit for power of 909 MVA (Ik"=50 kA, Ip=125kA) at rated voltage of 10,5 kV for a period of 0,2 sec.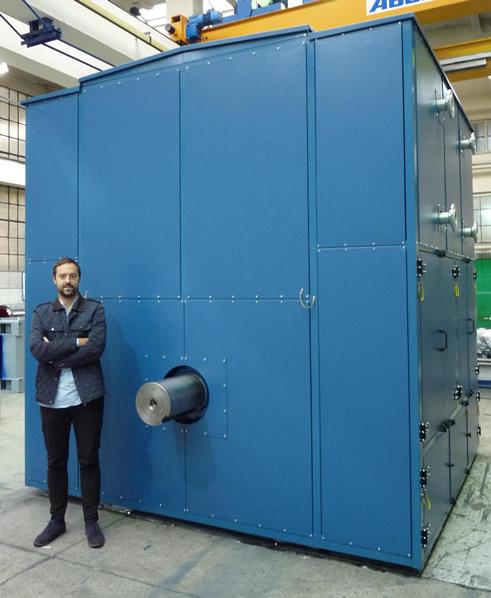 Motors are equipped with control and measurement equipment: +
* Pt100 sensors in stator's winding and bearing nodes,
* water leakage sensors,
* vibration measurement system,
* current transformers in the terminal box of stator's winding.